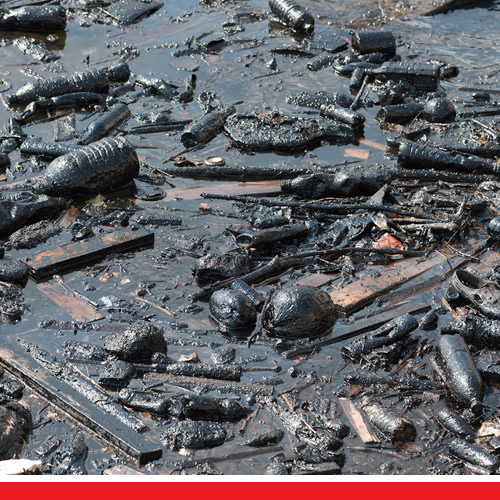 Contaminated Land Remediation
Longford Environmental specialise in the controlled excavation and removal of land which has been contaminated with asbestos or any other hazardous materials.
Through meticulous planning, organisation and constant communication, Longford Environmental can limit the liability and disruption to the client for any contaminated land remediation project and offer a full 'cradle to grave' service.
Using specialist machinery and up to date technology, any waste materials are packed within approved labelled storage containers and transferred to the nearest suitable waste transfer facility for disposal.
Longford Environmental can make recommendations to the client on the best course of action for the site to ensure that the most cost effective, safe and suitable solution if found. This may be a recommendation that the waste can be processed and re-used, or disposed of as hazardous waste. The client will be kept informed throughout the project lifecycle, and any changes to scope will be documented and agreed prior to start on site.
As more organisations build on brownfield sites in Ireland, hidden or buried asbestos in the ground is becoming an increasing risk. Establishing if a site requires contaminated land remediation is an essential part of brownfield development.
Previous focus of asbestos identification and practice has been aimed at the management of asbestos contamination within buildings. However, results from thousands of investigations at contaminated sites across Ireland have found that asbestos is frequently identified hidden in the ground.
Longford Environmental are also suitably equipped to handle waste collection resulting from fly tipping, soil contamination from roadside oil spills and various waste collection processes that cannot be dealt with by the normal waste refuse companies.
Online Quote
To arrange a free, no-obligation site visit to quote for an asbestos survey please complete the online form or call the Asbestos Survey department on 043 3328820.
Online Quote