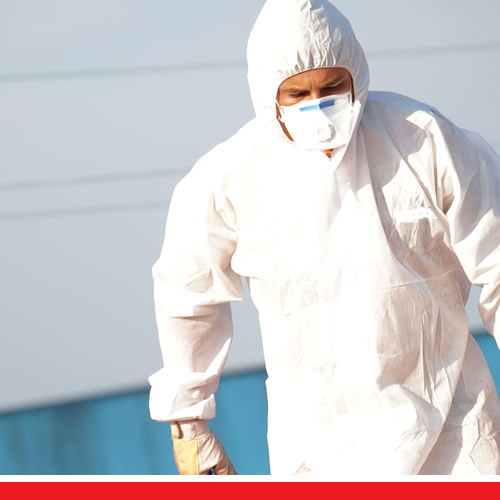 Welcome to Longford Environmental
Longford Environmental specialises in delivering a range of environmental management services, with particular expertise in asbestos removal and management, decontamination and land remediation. We work in hazardous, demanding and sensitive environments and operate throughout Ireland. We have the scale, skills, resources, and expertise to deliver projects safely, to schedule and on budget.
Longford Environmental have over 40 years' experience within the asbestos industry and have a wealth of knowledge working as main contractor or sub-contractor on a multitude of sites.
From large industrial premises to domestic properties, the service that is offered by the company if second to none and ensures that Longford Environmental stay at the forefront of the asbestos removal industry in Ireland.
Longford Environmental can deliver an appropriately resourced service with fully qualified personnel, the latest equipment and the very highest technical standards of operation and can handle complex fast track projects with speed, care and acute attention to quality control and health and safety requirements, knowledge and expertise to safely manage all your asbestos requirements.
Our experienced, trained staff are available 24 hours a day for emergencies and on site assistance to offer solutions to on site problems.
Longford Environmental strive to offer best value for clients and are always willing to go that extra mile to ensure that key contract milestones are met.
Our people are the driving force behind our continued growth and we do not underestimate the importance of investing in training and personal development. All staff are trained to the highest standards and attend annual refresher training for a wide variety of skills including Asbestos removal training, manual handling, safepass, first aid, abrasive wheels, face fits and medicals.
Online Quote
To arrange a free, no-obligation site visit to quote for an asbestos survey please complete the online form or call the Asbestos Survey department on 043 3328820.
Online Quote